About Warden India
Warden Security Systems Pvt Ltd., an ISO 9001-2008 certified organization has its prime focus in distribution of various IT security products & solutions to system integrator, software developers and product resellers for almost twelve years.
In the expanding markets of Contact and Contactless products and solutions in emerging technology, Warden Security Systems establishes the availability of the same with customized ready-2-use applications on various platforms and multiple technologies to security and convenience.
As an independent supplier of Smart Cards, Tags, Labels, Readers, Biometric Scanners, locks, Firmware devices and integrated solutions for various applications, we have been working in close association with worldwide leaders of the technology to provide the best and cost effective product pricing to our customers.
Keeping in consideration the price sensitive markets, proper use of technology and application to support the requirement of the customer, Warden has developed cost-effective applications on latest emerging technology products with options for upward scalability.
Providing ready stocks of various smart cards, readers, scanners and accessories for testing, evaluation, satisfactory pre-sales and post-sales support have been key to our success in enabling system integrator, software developers & product re sellers to successfully integrate emerging technology products with their solutions to provide timely delivery to their clients saving both time, effort and in turn gaining a satisfied client to their ever-growing client list.
No customer is small to us and we have a product or a solution for everyone. We have been constantly adding new products and on latest available technology to further enhance our product portfolio.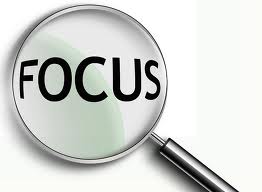 Our focus is in growth of markets of smart cards, RFID and biometrics.
Our presence through our local sales office and over 500 channel partners spread across India takes care of personalized service and caters to the better understanding of customer requirements, optimizing the need of solution best suited for the environment, technical know-how and support, product updates, budgeting to suit the varying needs of our customers.
To develop an insightful and technology-driven business matrix where success is a process and our valued clients are partners in growth.
Leading supplier of fingerprint & smart card readers in India

Has channel network for product sales and service in 35 cities in India.

Over 500 channel partners in India

One of the first companies to introduce Face Recognition products in India

Member of APSA- (Asian professional Security association)

Nominated by IRDEA for national level award

Over 15000 fingerprint, RFId & smart card readers supplied across India

Strong Domain Knowledge

Experts at work

Customer oriented approach